Reach

millions of new customers on the world's biggest sales

channels directly from your eCommerce Website.
A smarter way to sell on Google, Amazon, eBay, Walmart and more.
Create new channel listings and sync product details, prices & inventory directly from your eCommerce platform.
Automatically transfer orders and sync shipment status between sales channels and your eCommerce platform for easy fulfillment.
Smarter Amazon.
Unlock the power of the world's leading online marketplace with over 300 million active users and $1 billion in third-party sales every month.
Reach more customers on Amazon's global network with Multi Channel Ecommerce.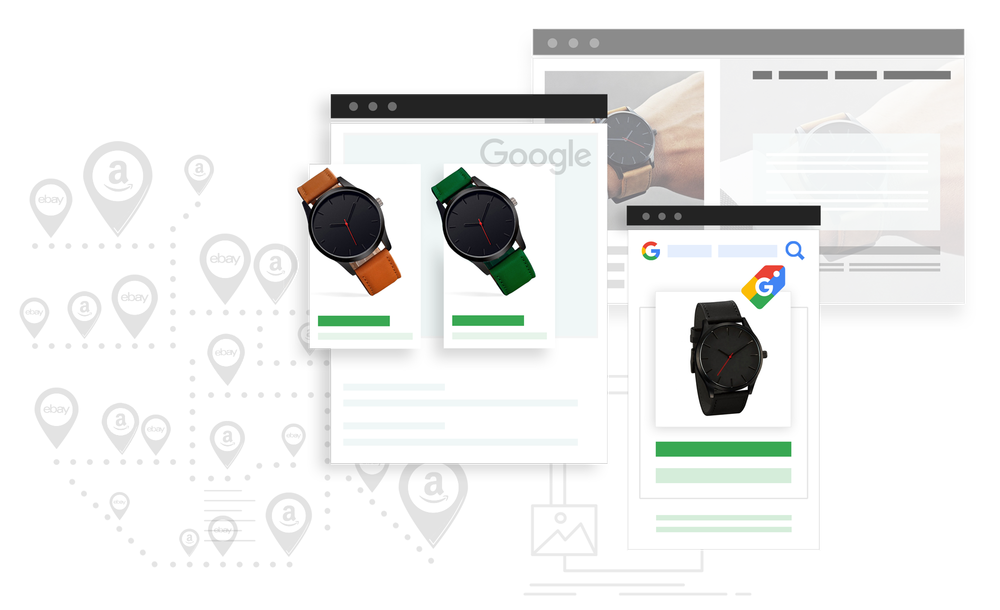 ---
Smarter Google.
Showcase your products to millions of customers looking for what you sell by listing on Google.
Access more online traffic and boost your sales on Shopping and other Surfaces across Google, and automate Google Smart Shopping Campaigns for Google Product Listing Ads displayed in premium locations on Google Search, YouTube and the Google Display Network.
Reach more customers and increase sales with Google and Multi Channel Ecommerce.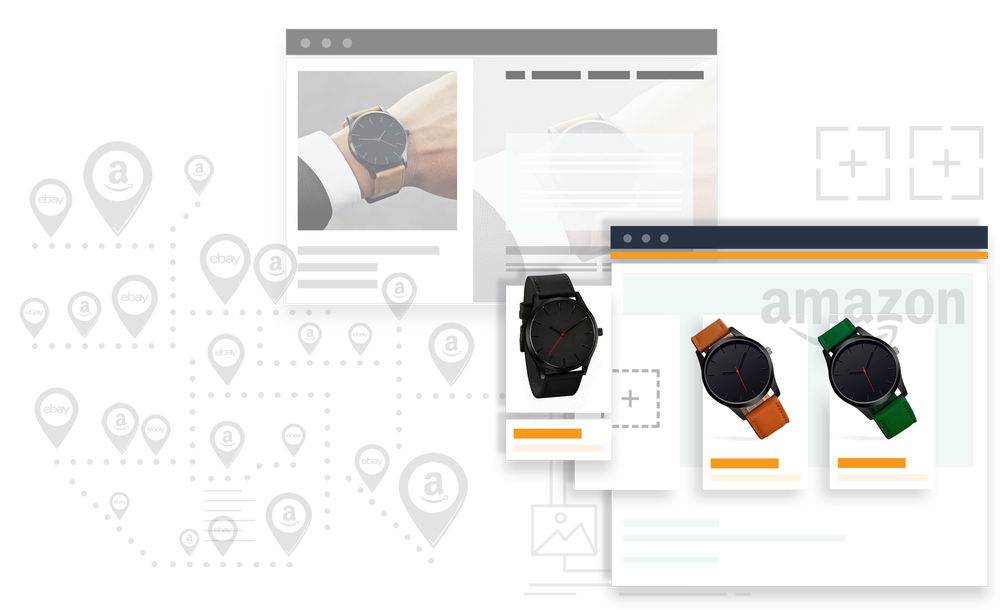 ---
Smarter eBay.
eBay connects you to over 180 million monthly active users across 23 international sites with unrivalled listing control for 3rd party sellers.
Reach more customers on eBay's global network with Multi Channel Ecommerce.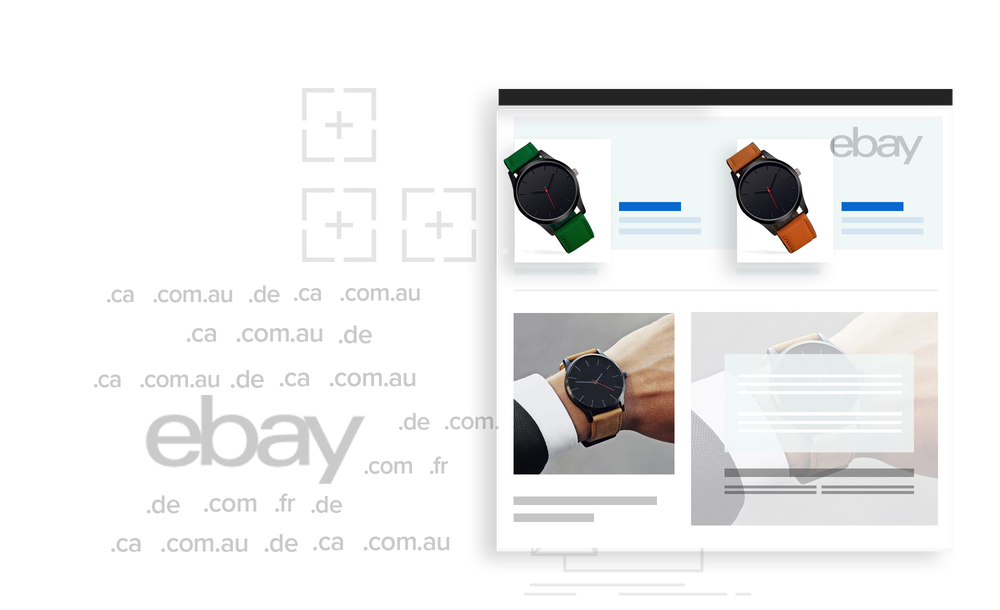 ---
Smarter Walmart.
Walmart is the largest retailer in the US with the second-largest eCommerce business.
Approved sellers can now reach over 120 million monthly visitors on Walmart.com by selling on Walmart Marketplace with Multi Channel Ecommerce.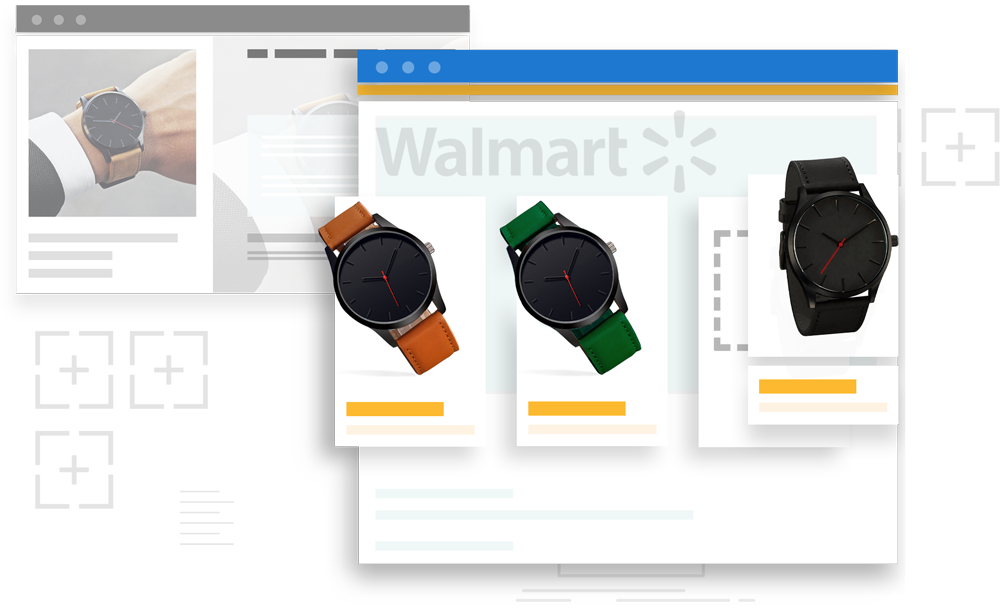 ---
SmartSync
100% real-time sync across all fields
SmartSync is the world-leading sync engine powering your Multi Channel Ecommerce integrations, keeping inventory, pricing, and product data synced in real-time across all of your connected channels.
Inventory counts are updated in your platform's catalog and across all of your sales channels as soon as they occur, orders are received instantly in your existing order flow and changes made to your pricing and product data from your eCommerce platform catalog are immediately reflected everywhere you sell.
Sales channel orders are sent to your existing order flow and sales channels are updated with shipment status and tracking data
Inventory remains in sync on all channels and avoids overselling
Changes to pricing and product details in your online store catalog are instantly reflected on sales channel listings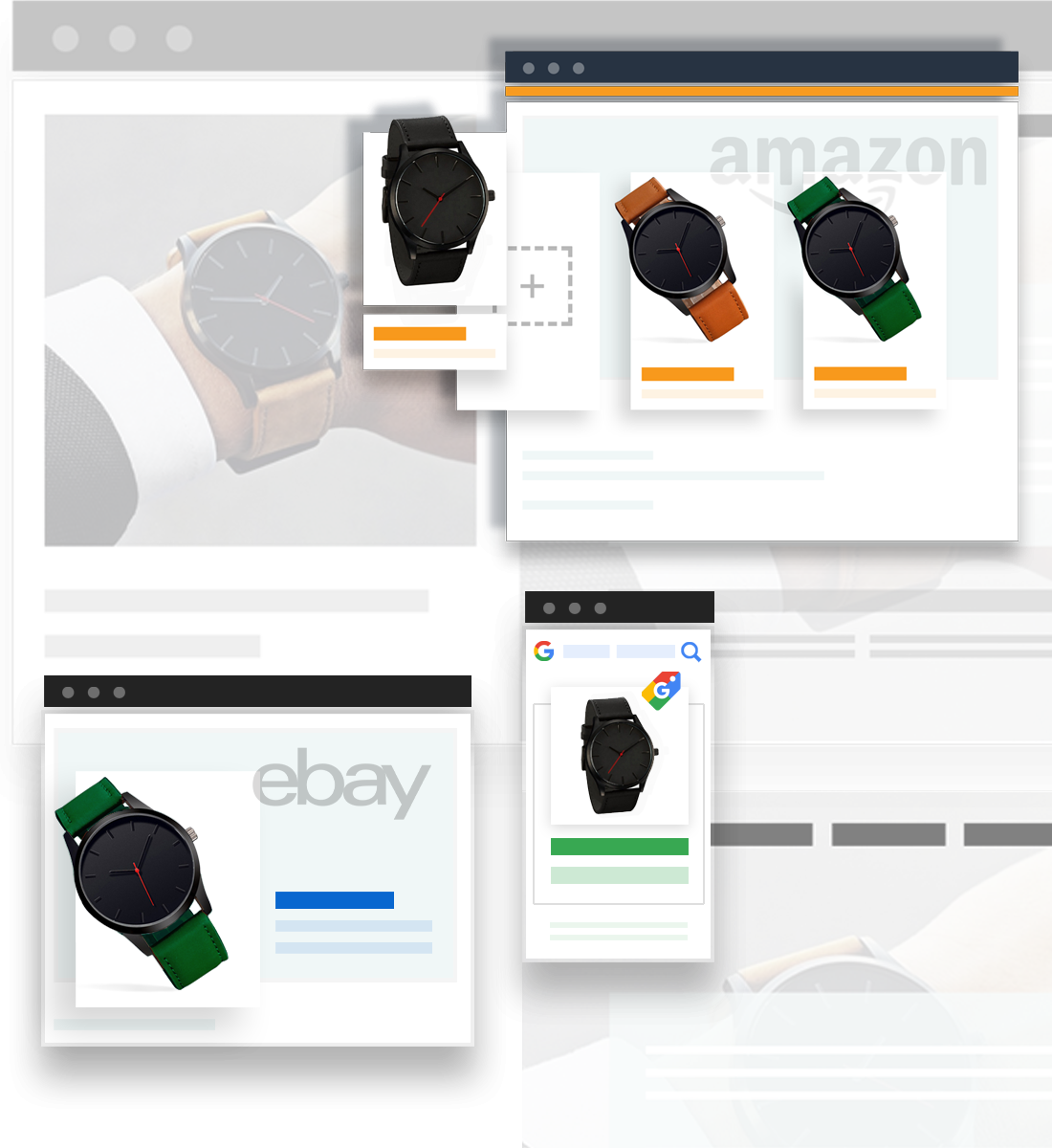 chat with a live designer now
5599 University Dr #102, Davie,FL 33328
Comments are closed.